Delivering consistent quality for products and services is quite a challenge. There are thousands of variables that influence the quality. On the other hand, your customers expect the same level of quality every time they buy the product or use your service. All kind of mechanisms can be used to maintain a consistent level of quality. A few examples include the training of employees and providing standard ways of working including processes and procedures. Even with these tools in place, maintaining consistent levels of quality can still be demanding. A good quality management automation solution helps to get a better insight into the challenges and how to approach them.
Data
Data is a key element in getting a feel for the consistency of the quality of your products and services. With this data, you can track customer satisfaction levels, customer complaints, supplier issues, quality and employee satisfaction, among others. Tracking data over time allows you to spot trends. It also gives the ability to easily see if the values are within range of the acceptable levels.
Though every company knows leveraging data is a differentiator, a lot of companies struggle to gather this kind of data in the first place. There are numerous different systems that don't integrate with one another. On top of these systems, there are numerous Word and Excel documents that hold quality-related data. With all these silos it is hard to combine the data and turn it into actionable information. This is a big loss because all the information that has been gathered over the years cannot be used to actually see how the company is performing. In essence, the company isn't really able to get a feeling on how it operates from a quality standpoint. While quality is one of the main values that most companies state either in their mission or in their corporate values, without the data this statement is not really measurable.
Automate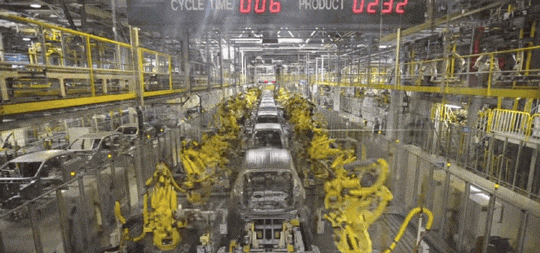 Wherever Excel and Word documents are part of the quality process, it is important to replace them by proper web and mobile solutions. These solutions allows for fast data gathering and store the information in a structured manner. In case other solutions are used like for example a separate app and some webforms. It is important to break these silos and make sure these systems talk with one another. On top of this, an integrated platform can hold all the information and allows the company to slowly break down their silos. This platform doesn't have to hold all the information, as long as it is able to communicate with the other solutions used within the organization. With this way of working the information within the company can be used to improve the company.
Why Now?
Getting a real grip on the quality will help bring the organization to the next level. Quality management automation gets data and Data is a key driver in this process. This is why a well integrated solution for managing quality should be on the agenda of the directors. Every day this decision is postponed, the company loses valuable information that cannot be leveraged in the future. Aligning the quality activities and systems is crucial in maintaining consistent quality. Start now!